concierge medicine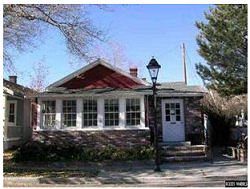 VIP Medical Access is a concierge style medical practice that offers highly personalized medical care. We provide premium service including 24/7 cell phone access to Doctor Robert Fliegler, same-day or next-day appointments and house calls. Dr. Fliegler can even accompany you to specialist appointments at your request.
Dr. Fliegler is nationally certified by The American Board of Internal Medicine. Specializing in Internal Medicine, Dr. Fliegler is qualified to treat 90% of illnesses afflicting adolescents and adults.
VIP Medical Access is an exceptional medical service beyond what is offered through your insurance company. We work within the network of insurance companies so that your laboratory tests, diagnostic studies, x-rays, hospitalizations, emergency room visits and specialist services are covered through your health insurance policy.
All of our services, including unlimited access to Dr. Fliegler, are included in your monthly membership. There are no hidden fees, no additional costs and we do not charge you for office visits. We are providers for Blue Cross, Blue Shield, Health Care Network, Nevada Health Plan, and several other plans.
The monthly membership fee may qualify for reimbursement through group health plans via flexible spending accounts (FSAs), health reimbursement accounts (HRAs), and health savings accounts (HSAs). Reimbursement through one of these accounts can result in considerable savings by using pre-tax dollars to fund your VIP Medical Access membership. Contact your tax advisor for specific guidelines regarding your individual plans and personal situation.
Service

Standard
Medical
Practice

VIP
Medical
Access

24/7 Direct Cell Phone Access to Your Physician

No

Yes

Email Correspondence with Your Physician

No

Yes

No Wait Appointments

No

Yes

Same Day Appointments 7 Days a Week

No

Yes

House Calls

No

Yes

Free Flu and Pneumonia Vaccines

No

Yes

Fast and Easy Prescription Renewal Anytime/Anywhere

No

Yes
Take Control of Your Health
VIP Medical Access. Modern, Innovative Medicine with Old Fashioned Service.